Good Shepherd Fellowship Hours Need Volunteers!
Good Shepherd Lutheran Church, renowned for the warmth and camaraderie of our after-church Fellowship Hours, would like to continue to have Fellowship Hours on Sundays. Because we have fallen on times of too few volunteers to work the counters and the kitchen, which resulted in hosting only one coffee hour between Sunday Services during January 2018, the Hospitality Committee is seeking volunteers to help with this beloved ministry. As ever, the harvest are many and the workers are few, so if you feel you are hearing the call to volunteer to help out, please do. Contact the church office to be directed to the proper folks.
We always need your assistance and would be glad to have it!
The Good Shepherd Podcast

We have got the Good Shepherd Lutheran Church podcast up and running for your listening pleasure, however, this is still a work in progress.
Good Shepherd Newsletter Archive Page

Our newsletter archives are now up and have their own page. You may find the current and former copies of The Shepherd's Voice by clicking here.
Important: Changes to the Good Shepherd Media Center CD Ministry

Thank you for your patience. We have recently become a subscriber to OneLicense.net and now may include musical selections, so we are presenting the Sunday services in their entirety, rather than separate pieces for Word and Sermon and Announcements. Shut-ins will receive copies of the CD as before. We will ask other congregants to order a CD recording only if they were sick/confined to home on the Sunday in question (homebound.)
SERVICE TO COMMISSION BOB BONOMO as Parish Deacon on Sunday, June 23rd.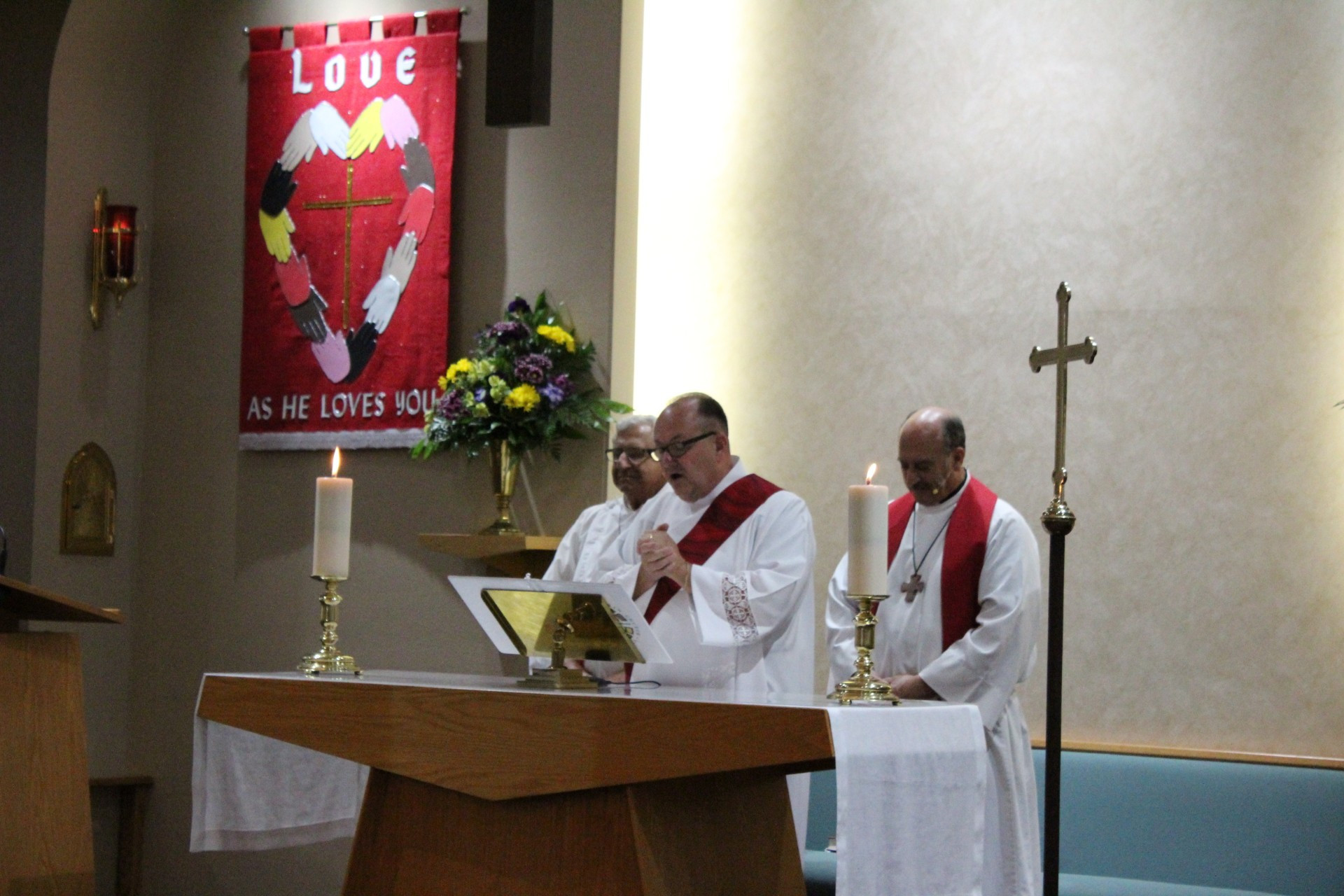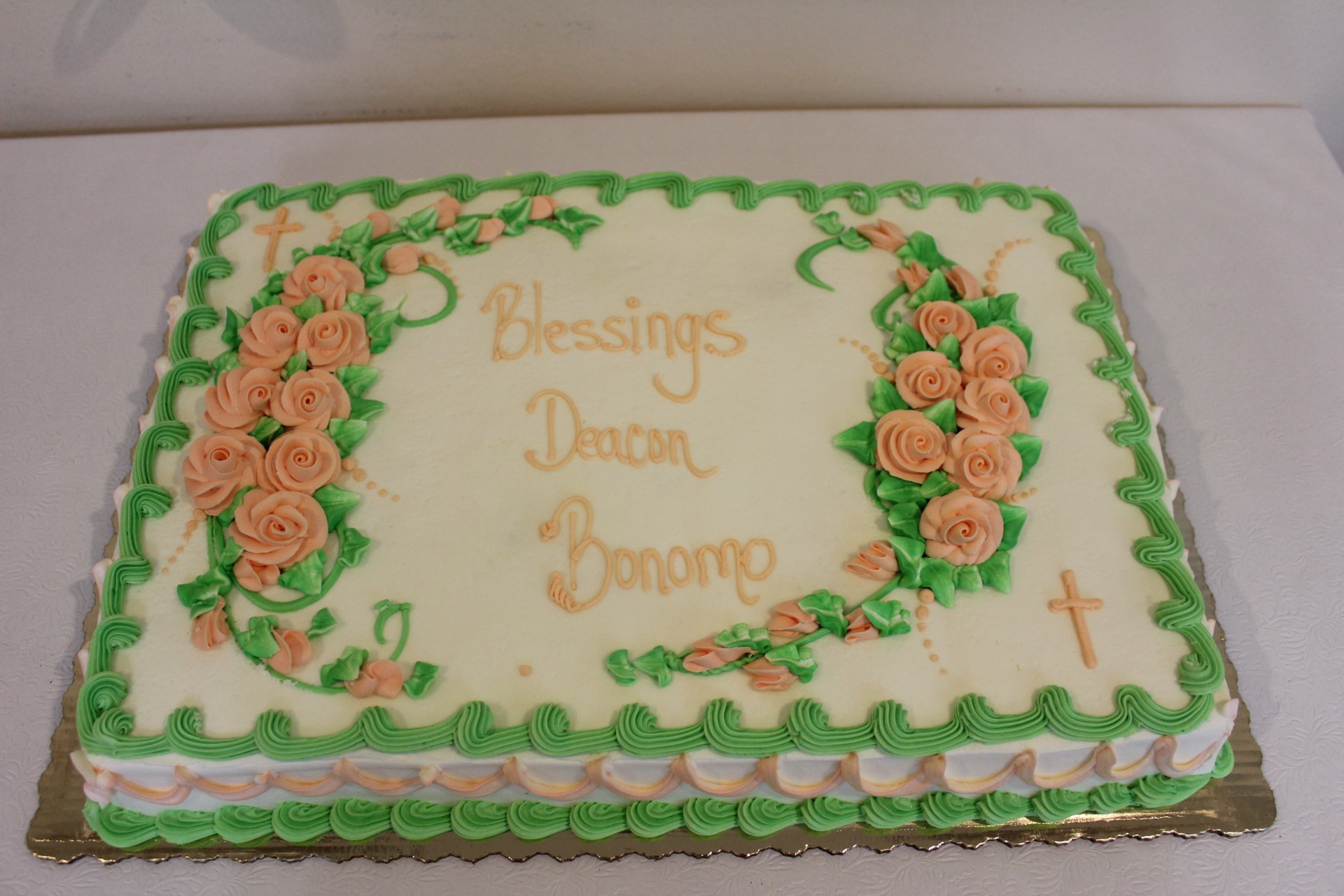 PARDON OUR DUST
Kitchen renovation in progress!!!
UPDATE: It is almost near completion.
Please be AWARE while we REPAIR as things are
not in their normal places.
VOLUNTEERS ARE NEEDED to pick up trash along a 2.25 mile stretch of
Norvell Bryant Highway for our first ADOPT-A-HIGHWAY clean up on Saturday,
November 2. We will meet and get instructions at 8:00 am in the Terra Vista CVS
parking lot. A sign-up sheet is located in the narthex with the first 25 signing up
receiving a Thrivent t-shirt (sizes limited) and journal. Don't worry if you cannot
walk the whole stretch, we will divide up. Drivers are also needed to shuttle volunteers and trash. For any questions, check in with Linda Koch at 386-589-4727 LCK1164@gmail.com
FATHER CHRISTMAS BALL – Ticket sales for the 22nd Father Christmas Benefit Ball start on Sunday, October 20, 2019, and will continue through November 24, before and after both services in the Narthex. The Ball is on Friday, December 6, 2019 from 5:30pm – 10:30pm at the Chet Cole Life Enrichment Center. All proceeds benefit Serving Our Savior Food Pantry (SOS). Tickets are $50/person. For further information, contact Amy Gilbert, 564-0397 or Mary Krol, 270-8316. .
ANGEL TREE MINISTRY starts on Monday, November 3rd. Names and information will be available at the back of Fellowship Hall. Contact Any Gilbert 564-0397 or Maggie Bregger 860-2215 for more information.
John Bianchi February 23, 1929 - October 19, 2019 Funeral arrangements pending
LIFE CARE SENIOR ANGEL TREE
Help bring joy to Senior shut-ins. Look for information in the Narthex.